Automotive Fasteners and Components
As the leading global industrial fastener distributor and service provider, Optimas has over 100 years' experience supplying fasteners and components to automotive OEMs and Tier 1s.
Manufactured in our state-of-the-art cold-forming facilities or sourced from our 4000-strong supplier network, Optimas can supply fasteners and components for the entirety of your production build.
Our automotive fasteners and components are made from a variety of different materials, like carbon alloy steels, plastics, aluminium, and exotic materials like titanium and carbon fibre to suit your fastening needs.
Plastic Inserts
Plastic Screws
Pins
Nuts
Studs
Threadformed Screws
Self Clinch Fasteners
Metric Bolts
Cable Management
Bumpers
Cage Nuts
U Nuts
Set Screws
Plastic Screws
Cable Management
Machine Screws
Metric Bolts
Plastic Inserts
Rings and Seals
Powertrain and Brake System
Hose Clips
Weld Nuts
Flange Bolts
Lock Nuts
Circlips
Wheel Bolts
Lock and Wheel Nuts
Wheel Studs
Services
Alongside manufacturing and distributing automotive fasteners, it's our supply chain solutions, engineering services and quality labs that set us apart.
Enhancing Operations
Our experts can conduct line walks with you and identify opportunities for increased efficiency throughout each stage of your production process, finding ways to remove non-value activities and drive continuous cost savings.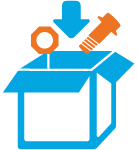 Save time with pre-packaged fastener/component kits and pre-assembled parts.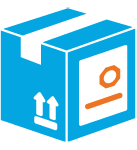 More efficiently route, find and replenish your automotive fasteners and components with customised labels and packaging.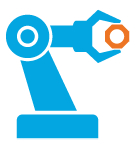 Our engineers can help redesign your parts, assembly and tooling for improved productivity and labour savings.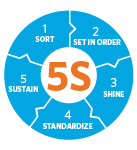 Eliminate waste and increase productivity with a clean, safe and organised production line.
Optimising Inventory
Our OptiTech inventory management solutions ensure products are delivered to the right place at the right time through improved data visibility. This results in improved productivity, cost reduction,  streamlined production, and lowered Total Cost of Ownership (TCO).
Improving Quality
We believe that quality in, is quality out. Evidenced by our range of industry certifications, like ISO 14001 and ISO 9001, Optimas operates its facilities to the most rigorous standards to make sure parts are optimised for use, every time.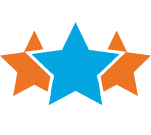 Defined as a Global PPAP Center of Excellence, Optimas process quick and accurate approvals for automotive fasteners and components.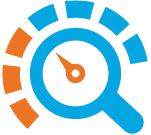 We use Advanced Product Quality Planning (APQP), root cause analysis and Failure Mode & Effects Analysis (FMEA) to effectively diagnose, correct and mitigate process or product risk from development to product launch.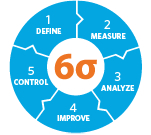 Our certified experts identify improvement opportunities for operational efficiencies through our Lean Six Sigma Programs.
Automotive Manufacturer Saves £1.8m
Optimas engineers boost quality, operational efficiency and financial performance for Faurecia.
We can help you drive efficiency across your manufacturing operations.
Contact us
 to optimise your product quality.