FASTENERS AND COMPONENTS FOR AUTOMOTIVE
We supply into various customer applications within the automotive industry including sub-tier automotive manufacturers, seating, power train, radiators, aftermarket upgrades, disability car conversion and high-end performance brands.
Optimas is a full service provider to the automotive market sector.  From reducing the total cost-of-ownership (TCO) to having the right quality product in stock to understanding part consumption.
The key is for manufacturers to get engineering partners involved at the part design stage so they can help uncover all opportunities early that reduce complexity and save costs.
Full Service Fastener, Component, MRO and PPE Provider
STREAMLINED FASTENER SPECIFICATION SAVES £2M
Suitable standard fasteners were utilised to minimise expenditure.
Supply Chain Risk. Minimised.
Optimas effectively manages hundreds of trusted providers. It's well within our capabilities to support our customers with the same "must have qualities of an industrial supplier partner" that we expect of our own partners.
We can competitively source all your fasteners, c-class components and MRO parts with our 4,000 global supplier network and leveraged purchasing power.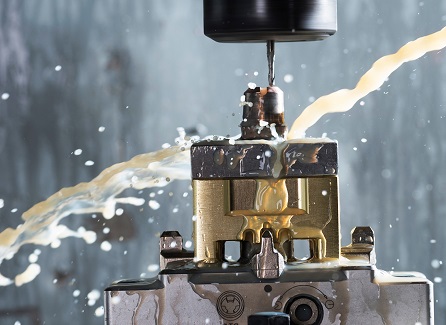 Optimas has the capacity and expertise to manufacture all your specific fastening needs with our state-of-the-art manufacturing facilities specialising in cold forging.
Inventory. Optimised.
Working with a strategic partner to build a customised Vendor Managed Inventory (VMI) program can help your organisation streamline processes, improve data visibility and increase productivity.  It can also help lower the Total Cost of Ownership (TCO) of the parts you are managing.
Inventory Management
Full-service or self-managed Vendor Managed Inventory (VMI) programs to reduce your inventory and overheads and improve productivity and demand planning.
Engineering
Streamline your BOM and increase your speed to market through Part Rationalisation/Standardisation, Product Teardowns, and Part and Joint Design.
AUTOMOTIVE MANUFACTURER SAVES £1.8M
Optimas engineers boost quality, operational efficiency and financial performance for Faurecia
Operations. Enhanced.
Our experts will walk your production lines and identify efficiency improvements.  We'll analyse your operations and find ways to remove non-value activities and drive continuous savings.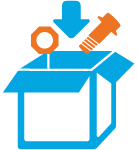 Save time with pre-packaged fastener/component kits and pre-assembled parts.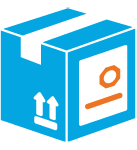 More efficiently route, find and replenish your fasteners and components with customised labels and packaging.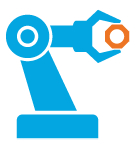 Our engineers can help redesign your parts, assembly and tooling for improved productivity and labour savings.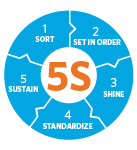 Eliminate waste and increase productivity with a clean, safe and organised production line.
Quality. Improved
Quality is a key area of our culture and service, and targeting zero defect rates means we have the inherent expertise to provide fasteners or c-class components to customers of all sizes with a high level of assurance. Our teams are  continuously improving and moving forward.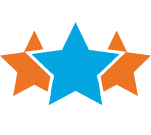 Global PPAP Center of Excellence
Dedicated team specialising in processing quick and accurate approvals for fasteners and components.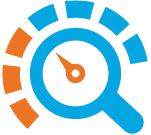 Risk Management
We use Advanced Product Quality Planning (APQP), root cause analysis and Failure Mode & Effects Analysis (FMEA) to effectively diagnose, correct and mitigate process or product risk from development to product launch.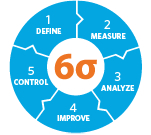 Lean Six Sigma Programs
Our certified experts identify improvement opportunities for operational efficiencies.
Fastener Manufacturing
We've been cold-forming for more than 60 years and we've worked with many customers to lower costs and improve product quality.  Cold forging processes are highly reproducible resulting in:
Supply chain stability – UK made​
Cost-effective methods of manufacturing​
Faster production throughput
Nearly zero material waste
Minimal machining
Little to no finishing work
Superior quality​
We have a global footprint.  Our 37 locations enable us to support your automotive business, whether it be delivering components to you, replenishing your fastener bins or one of our engineers visiting you.
Braided Sleeving
Braided cable sleeves are open-weave which enables easy examination of cables underneath and even allow removal of individual wires.  Braided sleeving is also flexible and moulds to the shape you need whilst also allowing the cables to bend.
Cable Clamps and Clips
Cable clamps and clips are holders that will retain your cables, wires and hoses in a neat position. We have a wide range of metal and plastic (nylon) clamps and clips including Super Duty Cable Clamps, Snap-In and Self-Adhesive Cable Clips.
Cable Glands
Cable glands are designed to seal and retain electrical cables by ensuring that they are properly attached and secured to the equipment they're being fed into. A seal is created to maintain this connection which also works to keep out dust and moisture.
Available in both plastic and brass construction, cable gland kits are offered in a range of sizes to suit all installations. They are also known as liquid tight cordgrips.
Cable Ties
Cable ties, also known as wire ties, zip ties or hose ties are low-cost and have many uses including bundling things together such as cables and wires. They are generally single-use devices and are cut off rather than loosened and reused. Choose from stainless steel or plastic.
Conduit and Fittings
Conduit is a type of tubing for tidying, protecting, supporting and managing cables and wires. Cable conduit is ideal for running electrical wires underground, through walls or when cables need protecting in an area. Conduits are available in plastic (nylon), PVC, and steel.
Grommets & Bushings
Grommets are pieces of rubber or plastic (PVC) which cover an edge and are commonly used in electrical applications such as metal back boxes. They are used when cables or wire need to pass through a panel and edges need smoothing.
Hose Clamps
Hose clamps or hose clips are circular bands which can be tightened with a pair of pliers.  Tightening the worm gears reduces the diameter of the band causing the clamp/clip to tighten around the hose.  They are available in black or white and made from glass-filled nylon or nylon 66.
Industrial Adhesives
Instant Adhesives, also known as cyanoacrylates, for securing metal, glass, plastic, rubber and a variety of fabrics.  We also have a range of threadlockers, thread sealers, gasket makers and retaining compounds.
Metal and Plastic Rivets
A rivet is a mechanical fastener composed of a head on one end and a cylindrical stem on another (called the tail) which has the appearance of a pin.  There are many types available including blind, drive, screw, push and panel.
Panel Blanking Plugs
Blanking plugs are used to protect against sharp edges and are ideal for closing panel holes temporarily or permanently. Circular, rectangular and square shapes are available as well as many different sizes.
Screw and Nut Covers
Screw and nut covers, also known as nut protection caps, bolt covers and bolt caps simply clip into the exposed nut or screw to provide an attractive finish that protects from corrosion and encloses any sharp edges.
Washers and Insulators
Screw and nut covers, also known as nut protection caps, bolt covers and bolt caps simply clip into the exposed nut or screw to provide an attractive finish that protects from corrosion and encloses any sharp edges.