FASTENERS AND COMPONENTS FOR APPLIANCES AND EQUIPMENT
We have extensive experience manufacturing and distributing quality fasteners for appliances, boilers and commercial equipment. With a 4000-strong global supplier network, we can help you source optimised parts from closer to home to streamline your supply chains and maximise your product quality.  
Every day thousands of manufacturers use our fasteners for appliances and industrial equipment, including dish washers, washing machines, fridges and fridge freezers, ovens, counter-top kitchen appliances (toasters and microwaves), and dryers, plus electric fires and heaters.
The commercial kitchen appliance industry is experiencing increased demand, driven by the surge in popularity of QSRs (Quick Service Restaurants) and the recent growth of the travel and tourism industries. Plus, the industrial boiler industry is also facing significant demand, research suggests that 88% of major source boilers can meet emissions targets via yearly adjustments, but 12% will need to be totally refurbished or replaced, creating significant opportunities for low-emissions boiler manufacturers.
With supply chains forecasted to remain in a state of flux for the foreseeable, it's important commercial boiler and kitchen appliance manufacturers prioritise using quality parts at every stage of the production process to avoid appliance downtime and maintenance, which can lead to costly reworks, warranty replacements and damaged business reputations.
It's also crucial that manufacturers streamline their supply chains to prioritise resiliency, so they can get these key parts to your production line when they need them. 
Large Appliances – Hot
Boiling tops and pans
Cookers and hoods
Griddles
Grills
High output fryers
Induction hobs
Microwaves
Ovens and hobs
Steam appliances
Warming drawers
Dishwashers
Glasswashers
Tumble dryers
Washer Machines
Large Appliances – Cold
Beverage dispensers
Chillers
Freezers
Fridges
Wine coolers
Small Appliances
Coffee machines
Food mixers and processors
Garment care
Juicers and blenders
Kettles
Small cooking appliances
Toasters
Boilers
Biomass Boilers

Steam Boilers

​

Hot Water Boilers

Water Tube Boilers
Condensing Boilers
Engineering
Our expert services can streamline your appliance's BOM and or increase your equipment's speed to market: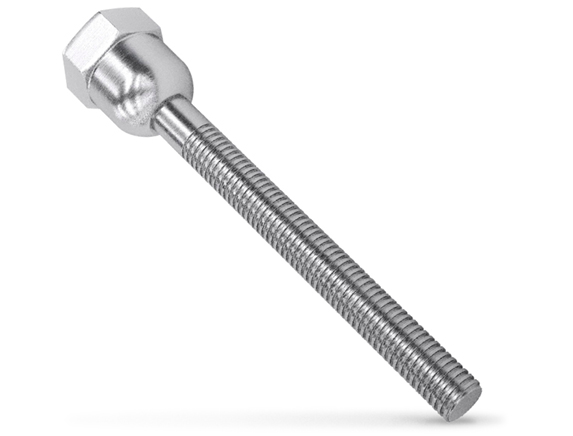 PART RATIONALISATION AND STANDARDISATION
Through a fastener and component assortment analysis, we'll uncover ways to consolidate and standardise your SKUs to reduce cost and complexity.
PRODUCT TEARDOWNS
We'll disassemble your appliance or equipment down to its components and then find ways to re-engineer the product for design, cost and quality improvements.
PART AND JOINT DESIGN
Our fastener engineers assess everything from materials to plating to find the best quality parts for new or improved product design.
Learn how Optimas can support your R&D, engineering, purchasing and production teams.
Cable Clamps and Clips
Cable clamps and clips are holders that will retain your cables, wires and hoses in a neat position. We have a wide range of metal and plastic (nylon) clamps and clips including Super Duty Cable Clamps, Snap-In and Self-Adhesive Cable Clips.
Cable Glands
Cable glands are designed to seal and retain electrical cables by ensuring that they are properly attached and secured to the equipment they're being fed into. A seal is created to maintain this connection which also works to keep out dust and moisture.
Available in both plastic and brass construction, cable gland kits are offered in a range of sizes to suit all installations. They are also known as liquid tight cordgrips.
Cable Ties
Cable ties, also known as wire ties, zip ties or hose ties are low-cost and have many uses including bundling things together such as cables and wires. They are generally single-use devices and are cut off rather than loosened and reused. Choose from stainless steel or plastic.
Conduit
Conduit is a type of tubing for tidying, protecting, supporting and managing cables and wires. Cable conduit is ideal for running electrical wires underground, through walls or when cables need protecting in an area. Conduits are available in plastic (nylon), PVC, and steel.
Dome Plugs
Dome plugs are blanking plugs used the sheet metal industry to protect against sharp edges and are ideal for closing panel holes temporarily or permanently. Circular, rectangular and square shapes are available as well as many different sizes.
Feet
Feet are used for levelling and supporting. They come in various different types such as self-adhesive and snap-in bumperfeet and screw-in and push-in adjustment feet.
Flexible Hose
Due to their additional layer of stainless steel braiding, flexible hoses are stronger and more durable than traditional hoses. Normal hoses can weaken and even split when pressure is applied. Kinks and crimping are avoided by the braid following the movement of the hose.
Grommets & Bushings
Grommets are pieces of rubber or plastic (PVC) which cover an edge and are commonly used in electrical applications such as metal back boxes. They are used when cables or wire need to pass through a panel and edges need smoothing.
Hose Clamps
Hose clamps or hose clips are circular bands which can be tightened with a pair of pliers.  Tightening the worm gears reduces the diameter of the band causing the clamp/clip to tighten around the hose.  They are available in black or white and made from glass-filled nylon or nylon 66.
Snap Bushings
Snap bushings are used to convert raw/sharp edged holes to smooth, neat, insulated holes to protect wires, cables, tubes and hoses, The locking fingers snap/push into holes with fingertip pressure.
Strain Relief Bushings
Strain relief bushings securely anchor, insulate and protect cables and wires when mounted onto a split panel. They protect against pulls, pushes and twists.
Threadlocker
Anaerobic threadlockers are applied to threads of fasteners which cures into a hard thermoset plastic locking the assembly together and preventing unwanted movement, leaking and corrosion.  Threadlockers provide superior reliabiltiy over mechanical locking devices in the assembly of threaded fasteners at a lower overall cost.