Manufactured Fastener Supplier
We have both the capacity and expertise to produce your complex screws, bolts and nuts.
Our state-of-the-art fastener manufacturing facilities specialise in cold forging and ensure a responsive supply chain through rapid prototyping and testing, quick part turnarounds and full-scale production.
Torx Pan Head Cone Point Machine Screw
Pan Head Internal Torx Titanium Pilot Point POWERLOK® Bolt
Torx Pan Head Self-Tapping Screw
Torx Button Head Flange Dog Point
Hex Pilot Point Flange Screw & Washer
MACHINED PARTS AND HIGH-VOLUME FASTENERS
Not only are we a leading distributor of standard fasteners and components to many sectors, from automotive to industrial, but we also manufacture custom components, special fasteners and non-standard parts.
Founded in Birmingham in 1932 as the 'Barton Rivet Company', we relocated to​ Droitwich Spa in 1950, and in 2006 moved to our​ current 55,000 sq. ft facility​. In 2015, Barton were brought in to the Optimas business as the second manufacturing site within the group, alongside our North America plant in Wood​ Dale, Chicago​.
Housed in our advanced manufacturing facility in Droitwich, UK, we utilise the latest machinery, cold-forming processes and in-house design engineering to meet your specific fastening requirements.
Optimas are the only manufacturer with cold-form facilities on both sides of the Atlantic. By sourcing your nuts, bolts and screws locally and onshoring your supply, lead times can be significantly reduced from PO to delivery, and simplified transportation provides you with a more sustainable and efficient supply chain.
For efficiency, quality and security, partner with Optimas for your fasteners and let us de-risk your supply chain.
LESS WASTE AND MORE RETURN WITH COLD FORGING FASTENERS
Our fastener manufacturing plants specialise in cold forging, which is typically less expensive than hot forging. Cold forging processes are highly reproducible, resulting in:
High quality fasteners
Faster production throughput
Nearly zero material waste
Minimal machining
Little to no finishing work
PRODUCTS
Our range of manufactured fasteners is vast, and includes both standard and non-standard parts.  We can manufacture fastening solutions from 6mm to 175mm long, with a diameter of 2mm to 42mm.
Ball Studs
Banjo Bolts
Cam Bolts
Cap Head Bolts
Double Ended Studs
Engineered Nails
Hex Flange Bolts
Socket Sets (Grub Screws)
Security Fasteners
Solid Rivets
Spacers
Special Nuts
Threaded Stud Bolts
MATERIALS
We manufacture parts with a variety of materials such as:
Aluminium
Brass
Boron Steel
Carbon Steel (low to high)
Copper
Mild Steel
Nickel
Phosphor Bronze
Stainless Steel
FINISHES
Below is a sample of finishes that we can manufacture fasteners with.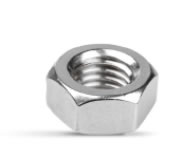 Anodised
Black Japanned
Black Nickel
Black Zinc
Blackodize Chemical Black
Brass
Bright Nickel
Chemi-Black
Chromate Passivation
Chrome
Copper
Hot Dip Galvanized
Hydrogen De-Embrittlement
Mechanical Zinc
Nickel
Nickel Chrome
Organic
Phosphating
Rilsan
Sheraplex
Sherardizing
Spun Galvanizing
Stayblack
Thread sealant/patches
Tin
Yellow Zinc
Zinc Cobalt
Zinc Flake
Zinc Nickel
Zinc Phosphate
Zinc Plating
THREADS
Optimas can manufacture the following types of threads, in full or partial threads.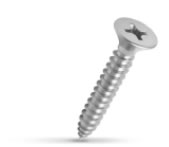 ACME
British Association (BA)
British Standard (BSF/BSW)
ISO Metric (Course/Fine/Extra Fine)
MJ Threads
Multi Start
Plastic Screws
Self Aligning
Self Tapping
Unified Coarse / Fine (UNC/UNF)
Wood Screws
LICENSED FASTENER BRANDS
We've formed partnerships with well-known brands for their innovative thread-forming and drive solutions that also include weight and height saving solutions.
Taptite 2000®
Taptite Pro®
High Torque®
Mathread®
Matpoint®
Remform®
Phillips Square-Driv®
MORTORQ® Super
External MORTORQ®
Powerlok®
Internal / External 6-Lobular
Crosshead
BENEFITS
Supply chain stability – UK made​
Cost-effective methods of manufacturing​
Superior quality​
Fast production throughput​
World class engineering​
Minimal material waste​
Highly repeatable process​
CAPABILITIES
Cold Forming (Length 6 – 175mm, Diameter 2 – 18mm)​
Bar Turning (Max length 140mm, Diameter 6 – 42mm)​
Variety of drive types​
Rapid prototyping​
Range of materials​
Plastics (Bar Turning)​
Laser measuring & SPC​
| | | | |
| --- | --- | --- | --- |
| | | | |
| 6 Lobe | Hex Socket | Phillips PSD | Hex |
| | | |
| --- | --- | --- |
| | | |
| Hex Flange | 12 Pt Hex Flange | External 6 Lobe |
£120,000 Annual Cost Saving
 Global commercial garage door manufacturer worked with Optimas to redesign a part that eliminated downtime and yielded cost savings without sacrificing performance.
COLD HEADING
Our specifically-adapted heading machines are designed to compress wire-drawn raw steel between two dies until the final shape of the part is produced.​
Station "fingers" transfer each part to the next die between each machine compression. The tooling and dies that compress the material are designed internally and then ordered at the point of receiving a purchase order. If required, they will then be adjusted to achieve the final fastener design. ​
Typical Lifecycle for New Parts
OTHER PROCESSES
Turning
Milling (C & Y Axis)
Screw cutting (Right & left-handed threads)
Drilling/Boring
Assembly
Tapping/Broaching
Superpositional/Simultaneous machining
Engraving
QUALITY & ACREDITATIONS
IATF 16949 certified
Advanced inspection and measuring capabilities
Best-in-class PPM (Parts-per-million)
ISO 9001 and 14001 certified
PPAP and other quality certification
100% audit approval
Industry-leading validation equipment
Partner performance management strategies
SECONDARY OPERATIONS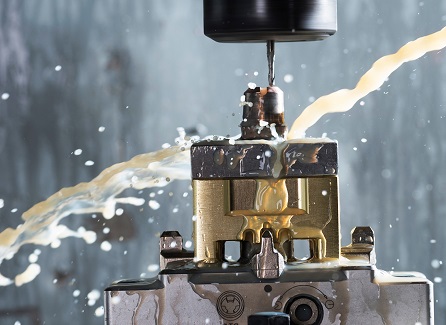 Drilling (Oil feed holes, cross-drilling, off centre)
Pointing
100% optical verification
CNC Turning
Plating
Heat Treating
Patching
IMAGE GALLERY
29 cold heading machines
45 secondary operations & thread rolling machines
500 ton of raw material held on-site
Modern testing equipment & laboratory
250M pieces produced per year
1M pieces produced per day
300 different SKUs
250 tonnes of raw material used per month
How are fasteners (screws and bolts) manufactured?
Optimas
2022-03-18T16:06:36+00:00
Wire is uncoiled, straightened and cut to length
The steel wire is moulded into the correct shape at room temperature using cold forging / forming  / heading machines.
The head of the bolt or screw is progressively formed by forcing the steel into various dies at high pressure.
The screw or bolt threads are formed by rolling or cutting.
The fastener is exposed to extreme heat to harden the steel.
The surface is treated depending on the application.
The fasteners are quality checked to ensure uniformity and consistency, and then packed for despatch.