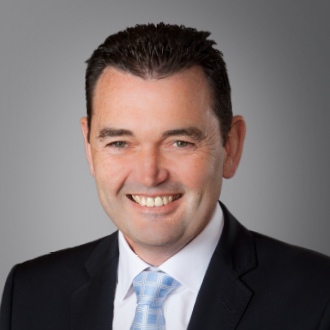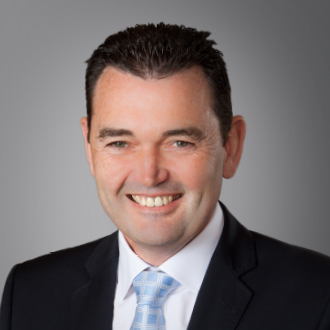 Mike Tuffy
CEO, International
Mike Tuffy has over 35 years of experience in the fastener industry with leadership positions across commercial, sourcing and operations. As CEO, International (Europe, Middle East and Asia Pacific), Mike uses his broad knowledge of world-class supplier capabilities to match with customer needs and expectations to drive efficiencies for partners and Optimas. Previously, Mike served in leadership positions at Walters Hexagon and Anixter where he was part of the management team that significantly grew the business through organic growth and multiple acquisitions. He was also part of the acquisition team that carved Optimas out of Anixter in 2015.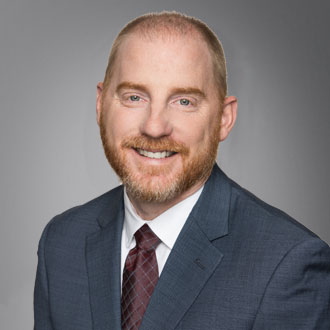 Daniel Harms is CEO, Americas and a member of the Board of Directors at Optimas Solutions. He is responsible for strategies that drive disciplined revenue and profitable growth, elevate operational excellence and enhance customer service in the United States, Canada, Mexico and South America.
He was promoted to President, Americas in August of 2021 after joining the company in April of the same year as Chief Operating Officer with a focus on distribution centers, sourcing and supply chain in North America.
A strategic thought leader with nearly 20 years of supply chain experience, Daniel has built and guided high-performing teams to deliver operational excellence across multiple industries. His influential leadership style and data-driven approach to problem solving have consistently produced revenue and bottom-line growth with P&Ls over $100 million.
Prior to joining Optimas, Daniel held several positions of increasing responsibility at DSC/CJ Logistics which culminated at Senior Vice President, Operations. In this role he had strategic oversight of customer relationships and operational responsibility for numerous distribution centers nationally. This included leadership development, financial/operational performance and business process evolution. Throughout his tenure, Daniel has led people, process and technology initiatives that moved the company's performance benchmarks forward.
Daniel earned a Master's of Business Administration from the J. Mack Robinson College of Business at Georgia State University and a Bachelor's of Science in Business Administration from the University of Tennessee. He currently resides in the Atlanta suburbs with his wife Laura and their children Caleb, Major and Colby. Daniel is a member of the Council of Supply Chain Management Professionals and volunteers his time with local church and Scouts BSA organizations.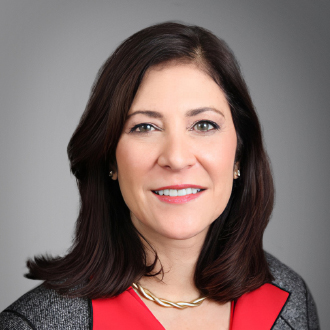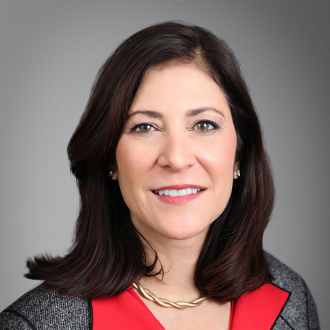 Rebecca "Riv" Goldman
SVP and General Counsel
Riv has over 20 years of experience managing global teams and has conducted business in over 80 countries across Europe, the Middle East, Asia, Latin America, Australia and North America. As General Counsel for Optimas since 2017, Riv focuses on streamlining our contracting process while reducing risk, enhancing compliance structure and strengthening information security. Prior to Optimas, she served as head counsel for operating businesses within General Electric and Rockwell Automation, utilising global distributor networks to meet the needs of industrial customers. Before the law, Riv held leadership roles in finance, marketing and strategic planning – with brief stints running recently acquired businesses or preparing businesses for divestiture. Riv holds a Bachelor's degree in Economics from Stanford University, an MBA in finance, marketing and accounting from Northwestern's Kellogg School and a law degree from the University of Dayton. She has lived in France and Italy and enjoys working with our global teams at Optimas.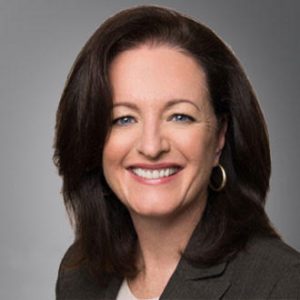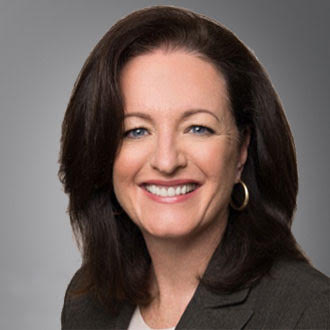 Kate Daly
Senior VP Human Resources
Kate Daly joined Optimas in 2020 and leads the people strategy and all principle HR functions across the company. Her focus is on organizational development, talent management, total rewards and employee engagement. Prior to joining Optimas, Kate was CHRO of DSC Logistics, where she implemented people strategies that prepared the business for significant growth. Her expertise in leading large transformative initiatives resulted in a restructured operation with a new leadership model, plus systems, processes and technology. Before this, Kate held senior human resource roles with D&W Fine Pack, a manufacturer of food packaging solutions, and PSAV, an event technology and production company. In these positions, she was responsible for leading core human resource functions, plus acquisition integration and labor relations. Earlier in her career, Kate had a long tenure with Panasonic North America where she held roles of increasing responsibility, eventually leading the Learning and Development group. Kate holds a bachelor's degree in Industrial and Labor Relations from Cornell University.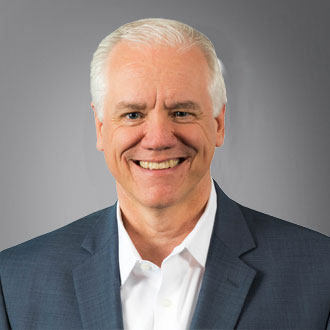 Paul Schorr
Chief Information Officer
Paul Schorr leads the technology strategy for Optimas Solutions and oversees all aspects of IT for the company. Under his guidance, Optimas plans to strategically invest in technology that drives business efficiencies, fuels growth, and brings further innovation to bear for our customers. Before joining Optimas, Paul was the founder and managing consultant of Strategic Outlook LLC, a technology and business advisory firm. For Strategic Outlook, Paul served as a contract CIO for Zesty Paws, Zenwise LLC, and uni-ball Corporation. Earlier in his career, Paul served as CIO for Patterson Medical, later renamed Performance Health, a growing global manufacturer and distributor of rehabilitation and recovery medical products. At Performance Health, Paul implemented a long-term technology strategy centered around Oracle NetSuite ERP and other cloud-based solutions. Oracle NetSuite ERP is the principal enterprise resource planning tool recently implemented by Optimas Solutions. Paul also led IT for Disney Movie Club (a division of Disney Studios) as a contract-based Divisional CIO. Paul holds a Bachelor of Science in Management Information Systems from Eastern Illinois University.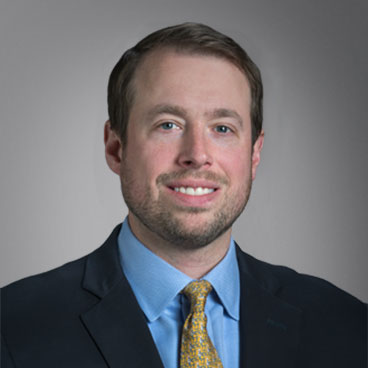 Phil Battaglia leads the financial strategy for Optimas Solutions and oversees all aspects of accounting for the company. Phil will be essential to strengthening Optimas' solid financial foundation and partner with us to ultimately enhance how we serve our customers. Battaglia comes to Optimas from Caterpillar, where he held various positions including Vice President of Financial Planning & Analysis, CFO of Caterpillar's Product Support & Logistics Division, and Assistant Corporate Treasurer. Prior to Caterpillar, he was an investment banker at Citi where he advised customers in the industrials and mining sectors on M&A and financing transactions. Battaglia holds a BA degree in economics from Northwestern University and is certified by The Institute of Management Accountants.