Many businesses are looking to optimise their inventories and ensure they always meet demand. Although global conflicts and economic instability are putting pressure on many industries, many manufacturers are experiencing an increased demand for their products. 
Not only are businesses trying to ensure they have parts when and where they need them, but guarantee they don't have too much stock, which can waste time, money and physical space. A significant number of businesses are still relying on non-managed inventories. These work well for businesses with limited bills of materials (BoMs) who source from one vendor, but they can often fail to meet demand for businesses with more complex part requirements. 
An increasing number of businesses are implementing Vendor Managed Inventories, or VMIs, as they seek to streamline their supply chains, lower their outgoings and boost productivity. 
What is a Vendor Managed Inventory? 
A vendor managed inventory is a form of stock management in which the supplier, or vendor, provides the inventory to the customer. The supplier takes on all the responsibility for the customer's parts, making sure they are always stocked to meet demand. Using a VMI can simplify and reduce the cost of the ordering process, all while reducing a business' TCO (Total Cost of Ownership), as the supplier assumes the cost and associated risk of managing their supply chain. 
Using demand planning and forecasting, as well as regular customer updates, the supplier can then deliver exactly the right number of parts as and when they're needed. 
What is a Non-Managed Inventory? 
A non-managed inventory, then, is an inventory managed solely by the business themselves. They may source from many different suppliers from different locations, and remain totally responsible for their own stock levels, inventory and labour costs. 
Managed versus Non-Managed Inventory 
Optimised Inventory Levels 
A fastener managed inventory aims to reduce inventory as much as possible. As a VMI uses forecasting and accurate demand planning, it ensures that the business never has too much or too little stock. Businesses relying on non-managed inventories may find themselves with an excessive amount of safety stock and little knowledge of their part consumption. Excess stock also takes up valuable physical space, negatively affecting a business' productivity. 
Time Management 
Businesses managing their own inventories may spend a lot of time chasing up parts, analysing stock and organising their inventories. In a supply chain, the parts themselves make up only 15% of the cost, while the human resources required to select, manage and process those parts cost 85%. Partnering with a single vendor, however, frees up a business' staff to complete more productive tasks.  
Customer Satisfaction 
As fastener managed inventories uses data and forecasting to meet demand, it ensures manufacturers always have the right parts at the right time to provide for their customers, strengthening their business' reputation. Although businesses that manage their own inventories may usually be able to meet demand, they are more at risk of increased lead times and product shortages as they source from multiple suppliers. 
Cost Reduction 
Excess stock can cost a business a significant amount of money, as it is difficult to resell and takes up considerable human resources to move and manage it. As a VMI prioritises meeting demand, it allows manufacturers to meet their targets and boost their productivity and profitability. Businesses using non-managed inventory, on the other hand, may suffer from excess / dead stock, and may end up making multiple, costly last-minute orders instead of a single refined one.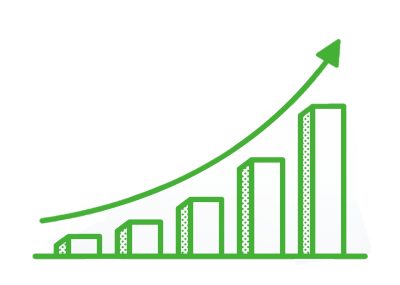 Streamlined Supply Chains 
Working with a vendor can provide a business with access to a global supply network. Although businesses that manage their own inventories may source from multiple locations, this takes a significant amount of time to organise, and means they're relying on a large number of different suppliers and supply chains. A vendor instead takes on the associated risk of handling a business' supply chain, as well as the associated cost. Some experts suggest that the cost for a business to add in just ten extra suppliers every five years is more than $1 million, but a VMI takes on that cost. 
It's clear, then, that managed inventories offer businesses numerous financial and organisational incentives in the face of continued economic and supply instability. 
Our OptiTech fastener managed inventory solutions quickly respond to changing demand and automate inventory replenishment, ensuring you can always meet demand. Work with us to boost your productivity and profitability.