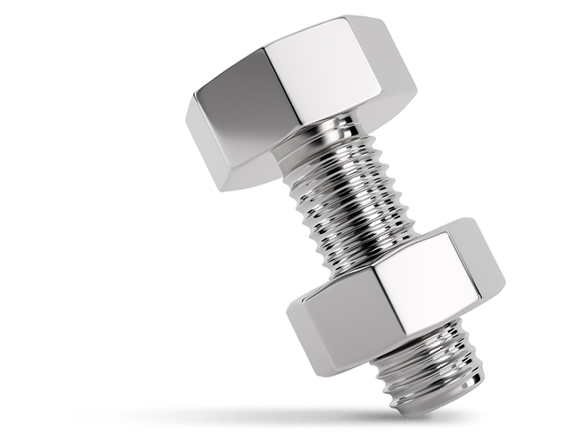 General Fastener Standard Comparison
Optimas are a full-service supply chain and manufacturing solutions provider.   Before you design your next product or make updates to an existing product, consider partnering with Optimas to take advantage of our many capabilities.
Use this table for comparing DIN, ISO and BS standards of fasteners.
For guidance only due to differences in dimensions between standards.
| ISO Standard | DIN Standard | British Standard | Product |
| --- | --- | --- | --- |
| ISO 2339 | DIN 1 | - | Cone Pins, untempered |
| ISO 7089 | DIN 125 | - | Washers; medium type, primarily for hexagon bolts |
| ISO 7090 | DIN 125 | - | Washers; medium type, primarily for hexagon bolts |
| ISO 7091 | DIN 126 | - | Product grade C washers - designed for use with hexagon head bolts and nut |
| - | DIN 127 | BS4464B | Spring lock washers with square ends or tang ends |
| - | DIN 128 | - | Curved and wave spring lock washers |
| - | DIN 137 | - | Spring washers, curved or wave |
| ISO 8738 | DIN 1440 | - | Medium type washers for pins |
| ISO 2340 | DIN 1443 | - | Clevis pins without head |
| ISO 2341 | DIN 1444 | - | Clevis pins with head |
| ISO 8739 | DIN 1470 | - | Grooved Pins, Full Length Parallel-grooved with Pilot |
| ISO 8744 | DIN 1471 | - | Grooved Pins, Full Length Taper-grooved |
| ISO 8745 | DIN 1472 | - | Grooved Pins, Half Length Taper-grooved |
| ISO 8740 | DIN 1473 | - | Grooved Pins, Full Length Parallel-grooved with Chamfer |
| ISO 8741 | DIN 1474 | - | Grooved Pins, Half Length Reverse-grooved |
| ISO 8742 | DIN 1475 | - | Grooved Pins, Third Length Centre-grooved |
| ISO 8746 | DIN 1476 | - | Round Head Grooved Pins |
| ISO 8747 | DIN 1477 | - | Countersunk Head Grooved Pins |
| ISO 8752 | DIN 1481 | - | Spring-Type Straight Pins (Roll Pins) - Heavy Type |
| - | DIN 1587 | - | Hexagon domed cap nuts |
| - | DIN 1816 | - | Round Nut with Set Pin Holes Inside; ISO Metric Fine Thread |
| - | DIN 315 | - | Wing nuts with rounded wings |
| - | DIN 316 | - | Wing screws with rounded wings |
| - | DIN 404 | - | Slotted capstan screws |
| ISO 7435 | DIN 417 | - | Slotted set screws with long dog point |
| ISO 2342 | DIN 427 | - | Slotted headless screws with chamfered end |
| ISO 4034 | DIN 428 | - | Hexagon nuts, Grade C |
| ISO 7092 | DIN 433 | - | Washers for use with cheese head screws |
| ISO 7092 | DIN 433-1 | - | Product grade A washers - with a hardness up to 250 HV designed for use with cheese head screws |
| ISO 7092 | DIN 433-2 | - | Product grade A washers - with a hardness up to 300 HV designed for use with cheese head screws |
| ISO 7436 | DIN 438 | - | Slotted set screws with cup point |
| ISO 4035 | DIN 439 | BS3692 | Hexagon thin nuts |
| ISO 4036 | DIN 439 | BS3692 | Hexagon thin nuts |
| ISO 8675 | DIN 439 | BS3692 | Hexagon thin nuts |
| ISO 4036 | DIN 439-1 | - | Unchamfered hexagon thin nuts - Product grade B |
| ISO 4035 | DIN 439-2 | - | Chamfered hexagon thin nuts - Product grades A and B |
| ISO 8675 | DIN 439-2 | - | Chamfered hexagon thin nuts - Product grades A and B |
| ISO 7094 | DIN 440 | - | Washers for use in timber constructions |
| - | DIN 444 | - | Eyebolts |
| - | DIN 462 | - | Machine Tools; Internal Tab Washers for Slotted Round Nuts for Hook Spanner according to DIN 1804 |
| - | DIN 464 | - | Knurled thumb screws, high type |
| - | DIN 466 | - | Knurled nuts, high type |
| - | DIN 467 | - | Knurled nuts, low type |
| - | DIN 471 | - | Circlips (retaining rings) for shafts; Normal type and heavy type |
| - | DIN 479 | - | Square head bolts with short dog point |
| - | DIN 5406 | - | Lockwashers and locking plates for use with rolling bearings |
| - | DIN 548 | - | Round nuts with set pin holes in side |
| ISO 4766 | DIN 551 | - | Slotted set screws with flat point |
| ISO 7434 | DIN 553 | - | Slotted set screws with cone point |
| ISO 4034 | DIN 555 | - | M5 to M100x6 hexagon nuts - Product grade C |
| ISO 4018 | DIN 558 | - | Hexagon head screws |
| - | DIN 580 | - | Collar eyebolts for lifting purposes |
| ISO 4016 | DIN 601 | - | M5 to M52 hexagon head bolts; product grade C |
| - | DIN 603 | - | Mushroom head square neck bolts |
| - | DIN 609 | - | Hexagon fits bolts with long thread |
| - | DIN 6319 | - | Spherical washers and conical seats |
| ISO 8734 | DIN 6325 | - | Parallel Pins, Hardened; Tolerance Zone m6 |
| - | DIN 6340 | - | Washers for clamping devices |
| - | DIN 653 | - | Knurled thumb screws, low type |
| - | DIN 6797 | - | Toothed lock washers |
| - | DIN 6798 | - | Serrated lock washers |
| - | DIN 6799 | - | Lock washers (retaining washers) for shafts |
| ISO 10644 | DIN 6900 | - | Screw and Washer Assemblies |
| ISO 10510 | DIN 6901 | - | Tapping screw and washer assemblies |
| ISO 10673 | DIN 6902 | - | Plain washers for screw and washer assemblies |
| ISO 10669 | DIN 6903 | - | Plain washers for tapping screw and washer assemblies |
| - | DIN 6912 | - | Hexagon socket thin head cap screws with pilot recess |
| ISO 14399-4 | DIN 6914 | - | High-strength hexagon head bolts with large widths across flats for structural steel bolting |
| - | DIN 6916 | - | Round washers for high-strength structural steel bolting |
| ISO 1665 | DIN 6921 | - | Hexagon flange bolts |
| ISO 1665 | DIN 6922 | - | Hexagon flange bolts with reduced shank |
| ISO 1661 | DIN 6923 | - | Hexagon nuts with flange |
| ISO 7040 | DIN 6924 | - | Prevailing torque type hexagon nuts with nonmetallic insert |
| ISO 10512 | DIN 6924 | - | Prevailing torque type hexagon nuts with nonmetallic insert |
| ISO 7042 | DIN 6925 | - | Prevailing torque type all-metal hexagon nuts |
| ISO 10513 | DIN 6925 | - | Prevailing torque type all-metal hexagon nuts |
| ISO 7043 | DIN 6926 | - | Prevailing torque type hexagon nuts with flange and with non-metallic insert |
| ISO 12125 | DIN 6926 | - | Prevailing torque type hexagon nuts with flange and with non-metallic insert |
| ISO 7044  | DIN 6927 | - | Prevailing torque type all-metal nuts with flange |
| ISO 12126  | DIN 6927 | - | Prevailing torque type all-metal nuts with flange |
| - | DIN 7045 | - | Pan head screws with type H or type Z cross recess - product grade A |
| ISO 14589 | DIN 7337 | - | Break mandrel blind rivets |
| ISO 15977 to ISO 15984 | DIN 7337 | - | Break mandrel blind rivets |
| ISO 16582 to ISO 16584 | DIN 7337 | - | Break mandrel blind rivets |
| ISO 8750 | DIN 7343 | - | Spiral Pins; Normal Type |
| ISO 8748 | DIN 7344 | - | Spiral Pins; Heavy Duty Type |
| ISO 13337 | DIN 7346 | - | Spring-Type Straight Pins; (Roll Pins) Light-weight Type |
| - | DIN 7349 | - | Plain Washers for Bolts with Heavy Clamping Sleeves |
| ISO 7085 | DIN 7500-1 | - | Thread rolling screws for metric ISO thread - Part 1: Types, designation, requirements |
| - | DIN 7500-2 | - | Thread rolling screws for ISO metric thread; guideline values for hole diameters |
| - | DIN 7504 | - | Self-drilling screws with tapping screw thread - Dimensions, requirements and testing |
| - | DIN 7513 | - | Hexagon head and slotted head thread cutting screws - Dimensions, requirements and testing |
| - | DIN 7516 | - | Cross recessed head thread cutting screws - Dimensions, requirements and testing |
| - | DIN 7603 | - | Ring seals and gaskets |
| ISO 1478 | DIN 7970 | - | Threads and thread ends for tapping screws (modified version of ISO 1478) |
| ISO 1481 | DIN 7971 | BS4174 | Slotted pan head tapping screws |
| ISO 1482 | DIN 7972 | - | Slotted countersunk head tapping screws |
| ISO 1483 | DIN 7973 | - | Slotted raised countersunk head tapping screws |
| ISO 8737 | DIN 7977 | - | Taper Pins with Thread Ends and Constant Point Lengths |
| ISO 8736 | DIN 7978 | - | Taper Pins with Internal Thread |
| ISO 8733 | DIN 7979 | - | Parallel Pins with Internal Thread |
| ISO 8735 | DIN 7979 | - | Parallel Pins with Internal Thread |
| - | DIN 7980 | BS4464A | Spring lock washers with square ends for cheese head screws |
| ISO 7049 | DIN 7981 | - | Cross recessed pan head tapping screws |
| ISO 7050 | DIN 7982 | - | Cross recessed countersunk head tapping screws |
| ISO 7051 | DIN 7983 | - | Countersunk (Flat) Head Tapping Screws with Cross Recess |
| - | DIN 7984 | - | Hexagon socket thin head cap screws |
| ISO 7045 | DIN 7985 | BS4183 | Cross recessed raised Phillips Pan head screws |
| - | DIN 7989-1 | - | Washers for steel structures - Product grade C |
| - | DIN 7989-2 | - | Washers for steel structures - Product grade A |
| ISO 10642 | DIN 7991 | BS4168 | Hexagon socket countersunk head cap screws |
| ISO 1207 | DIN 84 | BS4183 | Product grade A slotted cheese head screws |
| ISO 1580 | DIN 85 | BS4183 | Product grade A slotted pan head screws |
| ISO 7093 | DIN 9021 | - | Plain washers with large outside diameter |
| - | DIN 908 | - | Hexagon socket screw plugs with parallel screw thread |
| - | DIN 910 | - | Hexagon-duty hexagon head screw plugs |
| ISO 2936 | DIN 911 | - | Hexagon Socket Screw Keys |
| ISO 4762 | DIN 912 | BS4168 | Hexagon socket head cap screws (modified version of ISO 4762) |
|  ISO 21268 | DIN 912 | BS4168 | Hexagon socket head cap screws (modified version of ISO 4762) |
| ISO 4026 | DIN 913 | - | Hexagon socket set screws with flat point (ISO 4026 modified) |
| ISO 4027 | DIN 914 | - | Hexagon socket set screws with cone point (ISO 4029 modified) |
| ISO 4028 | DIN 915 | - | Hexagon socket set screws with full dog point |
| ISO 4029 | DIN 916 | - | Hexagon socket set screws with cup point (ISO 4029 modified) |
| - | DIN 918-3 | - | Overview of European Standards for fasteners |
| - | DIN 921 | - | Slotted pan head screws with large head |
| - | DIN 923 | - | Slotted pan head screws with shoulder |
| - | DIN 929 | - | Hexagon weld nuts |
| - | DIN 93 | - | Tab washers with long tab |
| - | DIN 930 | - | Fine thread pitch partially threaded screws |
| ISO 4014 | DIN 931-1 | BS3692 | M1,6 to M39 Hexagon Cap Screws Partially Threaded - Product grades A and B |
| ISO 4014 | DIN 931-2 | BS3692 | M42 to M160x6 Hexagon Cap Screws Partially Threaded - Product grade B |
| ISO 4017 | DIN 933 | BS3692 | M1,6 to M52 Hexagon Cap Screws Fully Threaded - Product grades 8.8 |
| ISO 4032 | DIN 934 | - | Hexagon nuts with metric coarse and fine pitch thread - Product classes A and B |
| ISO 8673 | DIN 934 | - | Hexagon nuts with metric coarse and fine pitch thread - Product classes A and B |
| - | DIN 935-1 | - | Hexagon slotted nuts and castle nuts with metric coarse and fine pitch thread - Product grades A and B |
| - | DIN 935-2 | - | M42 to M160x6 hexagon head bolts; product grade B |
| - | DIN 935-3 | - | Hexagon slotted nuts with metric coarse pitch thread - Product grade C |
| - | DIN 936 | BS3692 | M8 to M52 and M8x1 to M52x3 hexagon thin nuts; product grades A and B |
| - | DIN 937 | - | Hexagon thin castle nuts |
| - | DIN 938 | - | Studs with a length of engagement equal to about 1 d |
| - | DIN 939 | - | Studs with a length of engagement equal to about 1,25 d |
| ISO 1234 | DIN 94 | - | Split pins |
| - | DIN 95 | - | Slotted Raised Countersunk (Oval) Head Wood Screws |
| - | DIN 96 | - | Slotted Round Head Wood Screws |
| ISO 8765 | DIN 960 | - | M8x1 to M100x4 hexagon head bolts with fine pitch thread - Product grades A and B |
| ISO 8676 | DIN 960 | - | M8x1 to M100x4 hexagon head bolts with fine pitch thread - Product grades A and B |
| ISO 8676 | DIN 961 | - | M8x1 to M52x3 hexagon head bolts with fine pitch thread - Product grades A and B |
| - | DIN 962 | - | Designation system for fasteners |
| ISO 2009 | DIN 963 | BS3692 | Slotted countersunk head screws (with countersunk heads as specified in ISO 2009-1972) |
| ISO 2010 | DIN 964 | BS3692 | Slotted raised countersunk oval head screws |
| ISO 7046 | DIN 965 | BS3692 | Cross recessed countersunk flat head screws |
| ISO 7047 | DIN 966 | - | Cross recessed raised countersunk head screws |
| ISO 4032 | DIN 970 | - | Hexagon nuts; Style 1; Metric coarse thread, Product grades A and B; ISO 4032 modified |
| ISO 8673 | DIN 971-1 | - | Style 1 hexagon nuts with metric fine pitch thread; property classes 6 and 8 |
| ISO 8674 | DIN 971-2 | - | Style 2 hexagon nuts with metric fine pitch thread; property classes 10 and 12 |
| ISO 4034 | DIN 972 | - | M5 to M39 hexagon nuts; style 1; product grade C (modified version of ISO 4034) |
| - | DIN 975 | - | Threaded rods |
| - | DIN 976-1 | - | Metric thread stud bolts |
| - | DIN 976-2 | - | Metric interference-fit thread stud bolts |
| ISO 21670 | DIN 977 | - | Hexagon weld nuts with flange |
| - | DIN 979 | - | Hexagon thin slotted nuts and castle nuts with metric coarse and fine pitch thread - Product grades A and B |
| ISO 7042 | DIN 980 | - | All-metal prevailing torque type hexagon nuts |
| ISO 10513 | DIN 980 | - | All-metal prevailing torque type hexagon nuts |
| - | DIN 981 | - | Locknuts for use with rolling bearings |
| ISO 7040 | DIN 982 | - | Prevailing torque type hexagon nuts with nonmetallic insert |
| ISO 10512 | DIN 982 | - | Prevailing torque type hexagon nuts with nonmetallic insert |
| - | DIN 983 | - | Retaining rings with lugs for use on shafts (external circlips) |
| ISO 10511 | DIN 985 | - | Prevailing torque type hexagon thin nuts with nonmetallic insert |
| - | DIN 986 | - | Prevailing torque type hexagon domed cap nuts with non-metallic insert |
| - | DIN 988 | - | Shim rings and supporting rings |