Leading global distributor of fasteners and c-class products, Optimas, was a proud sponsor in the fight against neuromuscular disease by supporting the Muscular Dystrophy Association's (MDA) Black-N-Blue Ball in Milwaukee.
Now in its 24th year, the event invites community and corporate leaders to join together to raise money to combat muscle debilitation conditions. Attendees ride to the event in their jeans and leathers, combining the passion for motorbikes with helping a charitable cause.
Optimas supplies over 240 million fasteners a year to OE manufacturers of recreational vehicles around the world, and joined Harley-Davidson Motorcycles in sponsoring the ball. The event incorporated raffles, auctions, motorcycle themed attractions, live music and an evening dinner, bringing together enthusiasts and professionals in building awareness of muscle disorders. Attendance was high, with potentially over $1 million raised as a result.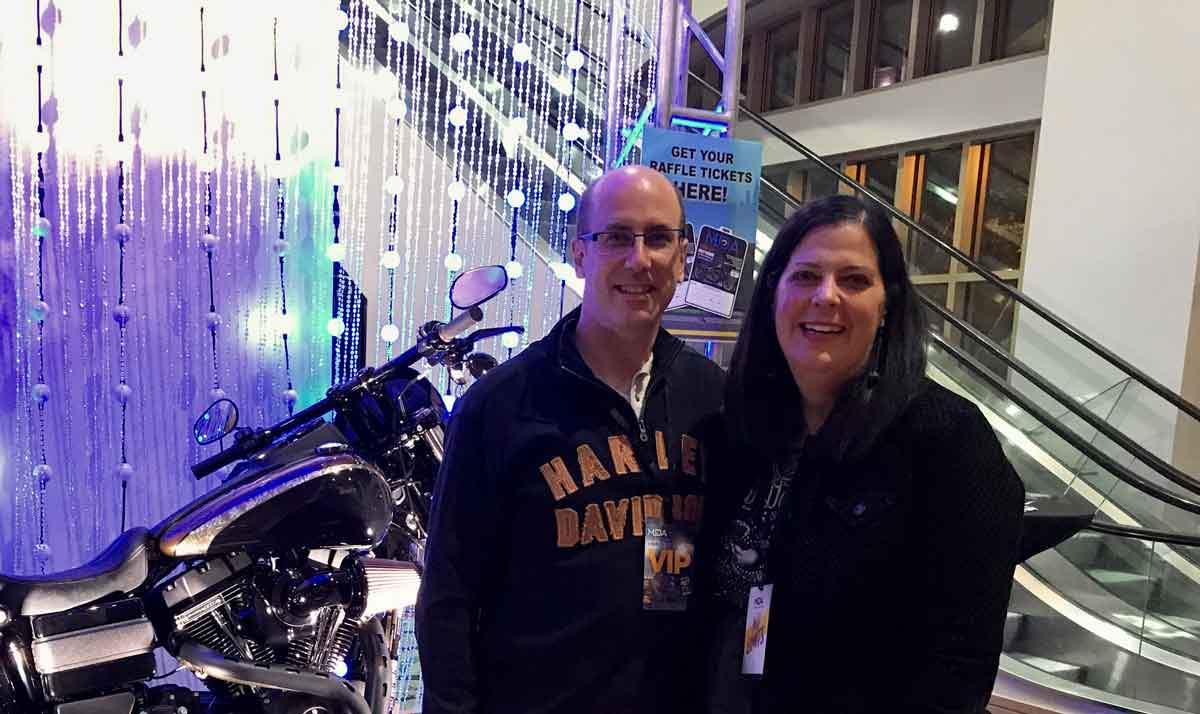 Paul Przyby, Vice President, Sales North America at Optimas, and his wife Melissa Przyby
The MDA of South Wisconsin has managed to raise nearly $10.5 million in the 23 years the Black-N-Blue Ball has been running, with the popularity of the event increasing year on year. The non-profit organization aims to provide sufferers of diseases such as ALS with a better quality of life through ground-breaking research and care.
As a global provider to the motorcycle industry, Optimas has sponsored the Black-N-Blue event for a number of years. The business works to design, specify and efficiently deliver components in conjunction with some of the most prestigious motorcycle brands in the world – delivering cost savings and bolstering logistical frameworks.
Paul Przyby, Vice President, Sales North America at Optimas commented after the event: "We are proud to support this worthy cause, especially alongside members of the industry. We are happy to support such a great cause."