Selecting a component that is both suitable for an application and economical often requires a balancing act between the two goals. Certain specializations such as increased durability, reduced weight, or high temperature resistance further complicate the selection process and in one particular case, led to the design of a highly engineered and expensive cable tie for a diesel engine emission system. When a new innovation was discovered – Optimas' fastener solution experts stepped in and provided the solution.
Optimas is a fastener and supply chain expert, operating globally to support the component demands of manufacturers. Working closely with customers through the many phases of new-product development and continuing on through full-production, Optimas' engineers offer the latest fastener knowledge to minimize the Bill of Materials (BoM) costs and maximize production efficiency.
This continuous improvement delivers savings throughout the product lifecycle, builds strong relationships and requires close communication between customers' and Optimas' engineering team. So, when Optimas discovered a new technology that could provide a large cost savings at a premier diesel engine manufacturer and that only required a change to a single cable tie, the customer listened.
The cable tie in question was used to secure tubes and wiring in several locations on the customer's emissions system, which cleans and filters diesel engine exhaust to reduce the output of noxious emissions. The cleansing process within the system requires very high heat, about 400°F(200°C), and these components could see temperatures very near that.
A temperature resistance requirement of 338°F(170°C) minimum was called out as a critical characteristic of this component by the customer.
Stainless steel ties were seen as one option, but their sharp edges proved to cut into the bundled tubes and wires and the parts were disqualified early in trials.
Another option, and the one selected to solve the problem, was molded from Polyetheretherketone (PEEK), an ultra High-Heat resistant polymer 500°F(260°C). This product was a standard component from Optimas' global component and vendor portfolio of premium brands. Our vendor partners from around the world are selected based on their expertise, and enabled the specification of a standard solution from within its vast range for a very specialized application.
Despite being well suited for the high heat application, a PEEK zip-tie is challenging to form, and extremely hard on injection molding equipment. The resultant cost for each cable tie was around $3.50 to $4. Although that price is very high relative to a normal Nylon zip tie, it was in line with that of the alternate stainless steel tie. So, the PEEK zip-tie was put into production.
Approximately a year into production, and after over 1M pieces had been used the $3.5 million spent on this one component flagged it in Optimas' engineering VAVE system as a candidate for change.
After a full review of the applications' requirements Optimas' engineers researched other available options at our zip tie partners and also investigated recent innovations that might provide a more cost-effective solution. A brand new Tefzel cable tie was found and although the material had a slightly lower temperature resistance than the PEEK tie, 356°F(180°C), it was above the minimum requirements needed for the emissions system.
Since, the material was much easier to mold its cost was less than half that of the PEEK tie. It was also discovered that the Tefzel ties neon blue color offered a much more attractive, modern aesthetic than the dull brownish PEEK ties. This improved coloring also further increased the high-tech look of the full Emission control system which proved a popular added benefit to the customer.
Once tested and implemented into the new project, the Tefzel cable tie delivered a $1.1 million annual saving compared to the original component in its first year of production. Since its inception the new tie has saved the customer nearly $3M in this application alone. Its success has also been carried over to new applications and models and is considered their engineering standard, best-practice, and design.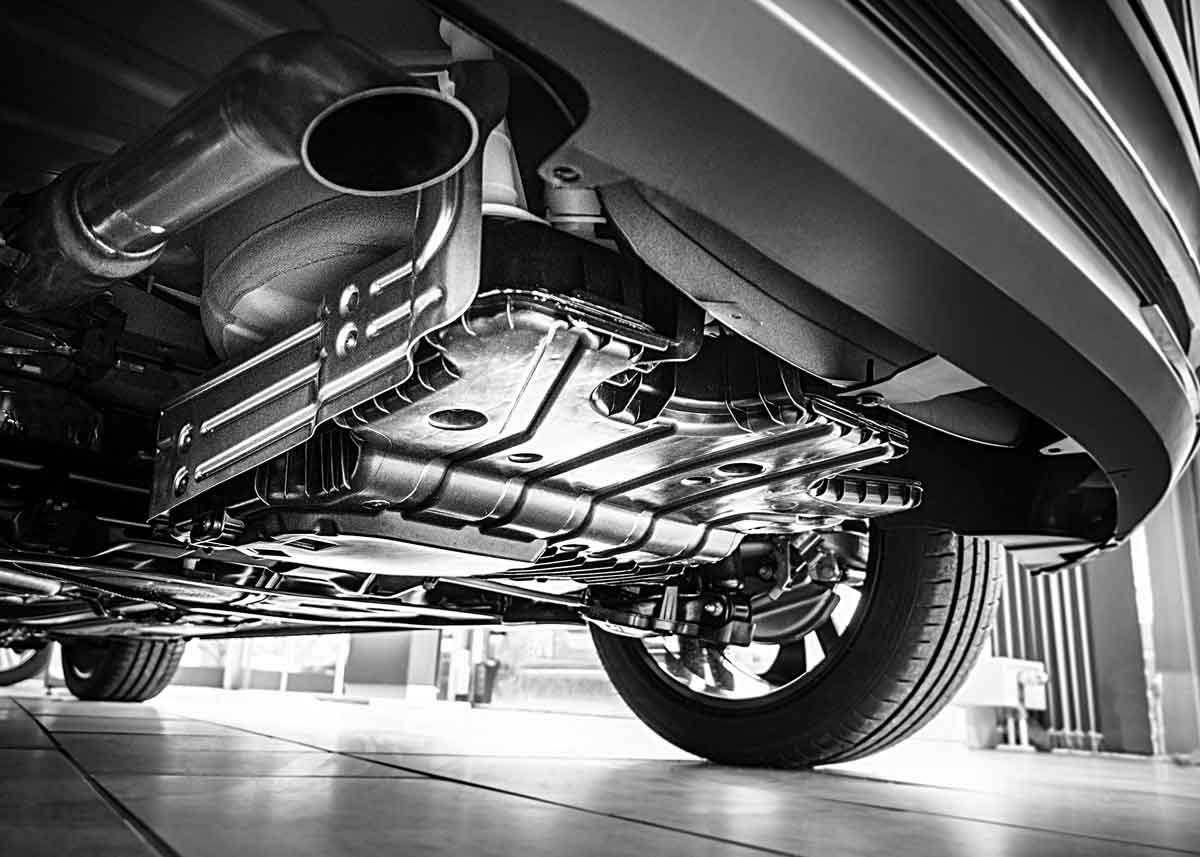 After this success, Optimas looked into the other current users of our PEEK cable tie throughout our global customer base to share the savings opportunity. A good candidate was found within the diesel engine division of the above emissions systems customer.
Unfortunately, the Tefzel material did not display the temperature resistance required for this application, however another material innovation emerged, Polyaryletherketone PAEK which is usable to 392°F(200°C) and met the engine performance requirements. By again switching this single cable tie, the engine division was able to generate a further $300,000/year hard cost saving.
Delivering cost savings of this scale to manufacturing operations is not always possible, especially when it comes to fasteners. Fastener demands vary, and potential cost savings always have to be balanced with suitability for the application. However, with a knowledgeable fastener partner with a wealth of existing solutions from a variety of global partners, and the capacity to adapt, specific fastener solutions can be provided that offer true economy.
While customized or innovative component solutions are often more expensive; the expertise and shared knowledge of supply chain partners offered by Optimas ensure the best components are offered at the lowest total cost.